Nigel was on time, helped with questions that we had. Very professional. got the job done on time. The phone call before arrival had no extra costs. The quote was the price... read more we had discussed. Invoiced and paid. Am very happy with the work finished. Would Recommend him to anyone.

benjamin hattie

April 17, 2023

Nigel was prompt with his response and knowledgeable with all his answers to the questions I had in regards to the installation of a new light fixture. Friendly and professional,... read more and made time for us on the weekend to do this job, and the work was completed with a CCC certificate. Will definitely add him to our contact list as good electricians are not easy to find! Thanks Nigel.

Priyanka Kapoor

July 2, 2022

Nigel installed an Eufy floodlight camera , replaced 1 sensor, replaced 2 wall switches, checked the garage door switch. He did all these job in one hour, amazing, very professional... read more and effective.

Z Zu

May 15, 2023

We used Nigel to knock off a list of electrical jobs we had been building for a year! He provided expert advice on our options (including a couple of jobs... read more which required external conduit) and completed the work to a really high quality. His communication was excellent from first contact, through to choosing fixture options and signing off the work. He's a hard worker, knows his stuff and has high standards of work. Would definitely recommend.

Renee Hart

October 26, 2022

I worked with Nigel to sort out a body corporate whose switchboard had blown due to old wiring. Nigel visited the property promptly to assess the damage and what... read more was required, provided the quote in a timely manner and then carried out the work including the replacement of the fuses with lower watt fuses. It made my job so much easier working with someone who turned up when he said he would and kept me in the loop the whole way so I could keep the owners informed. I would highly recommend Nigel for any similar work.

Donna Postlewaight

December 1, 2022

We have engaged Nigel for upgrading our electrical switchboard, and to connect new hot water cylinder & bathroom fan-heater installation. This was just the first stage of our little electrical... read more upgrade works. I am highly impressed with the work Nigel has done - high quality workmanship and within the stipulated timeframe. Even our cylinder guy was impressed with the outdoor electrical work. We have another part of electrical upgrade works to be undertaken soon and for our future electrical needs, I am certain to use Nigel's expertise and service again. Thanks Nigel

Irshaad Chawdhary

November 14, 2022

We have been living without power after a flood for some time. Nigel was helpful and patient and went the extra mile to make sure we had safe usable power... read more to the main part of our house, and advised us how to proceed with the rest of the repair. Highly recommended.

Marian Rocco

March 31, 2023

Punctual, professional and excellent service. Nigel has been our Electrican for a couple of years now. He is very prompt and very professional. His standard of work is excellent. Very... read more happy with the service that Nigel and his team provide.

Ronald Kumar

March 19, 2023
I worked with Nigel to sort out a body corporate whose switchboard had blown due to old wiring. Nigel visited the property promptly to assess the damage and what... read more was required, provided the quote in a timely manner and then carried out the work including the replacement of the fuses with lower watt fuses. It made my job so much easier working with someone who turned up when he said he would and kept me in the loop the whole way so I could keep the owners informed. I would highly recommend Nigel for any similar work.

Donna Postlewaight

December 1, 2022

Nigel was on time, helped with questions that we had. Very professional. got the job done on time. The phone call before arrival had no extra costs. The quote was the price... read more we had discussed. Invoiced and paid. Am very happy with the work finished. Would Recommend him to anyone.

benjamin hattie

April 17, 2023

Nigel installed an Eufy floodlight camera , replaced 1 sensor, replaced 2 wall switches, checked the garage door switch. He did all these job in one hour, amazing, very professional... read more and effective.

Z Zu

May 15, 2023

Punctual, professional and excellent service. Nigel has been our Electrican for a couple of years now. He is very prompt and very professional. His standard of work is excellent. Very... read more happy with the service that Nigel and his team provide.

Ronald Kumar

March 19, 2023

We have been living without power after a flood for some time. Nigel was helpful and patient and went the extra mile to make sure we had safe usable power... read more to the main part of our house, and advised us how to proceed with the rest of the repair. Highly recommended.

Marian Rocco

March 31, 2023

We have engaged Nigel for upgrading our electrical switchboard, and to connect new hot water cylinder & bathroom fan-heater installation. This was just the first stage of our little electrical... read more upgrade works. I am highly impressed with the work Nigel has done - high quality workmanship and within the stipulated timeframe. Even our cylinder guy was impressed with the outdoor electrical work. We have another part of electrical upgrade works to be undertaken soon and for our future electrical needs, I am certain to use Nigel's expertise and service again. Thanks Nigel

Irshaad Chawdhary

November 14, 2022

Nigel was prompt with his response and knowledgeable with all his answers to the questions I had in regards to the installation of a new light fixture. Friendly and professional,... read more and made time for us on the weekend to do this job, and the work was completed with a CCC certificate. Will definitely add him to our contact list as good electricians are not easy to find! Thanks Nigel.

Priyanka Kapoor

July 2, 2022

We used Nigel to knock off a list of electrical jobs we had been building for a year! He provided expert advice on our options (including a couple of jobs... read more which required external conduit) and completed the work to a really high quality. His communication was excellent from first contact, through to choosing fixture options and signing off the work. He's a hard worker, knows his stuff and has high standards of work. Would definitely recommend.

Renee Hart

October 26, 2022
REQUEST A QUOTE
"*" indicates required fields
Auckland's Switchboard Experts
Auckland Switchboards is an experienced team of electricians
specialising in switchboard upgrades and installations servicing the Auckland area. As the switchboard is the beating heart of any building, it's critical it's kept up to date, safe and sound, giving you peace of mind that you are electrically safe.
About Auckland Switchboards
Along with his team, owner Nigel Maclaurin has electrical experience that spans 35 years covering domestic, commercial and heavy industrial job sites all over Auckland and beyond. His training as an apprentice in the late 80's was of a very high standard with a heavy industrial company, and he has carried this high standard throughout his working career. He's worked on just about everything from domestic new builds, to the British Foreign and Commonwealth Office in London, to the Glenbrook Steel Mill in Waiuku, to many of Auckland's high-rise buildings, just to name a few. "Do it right the first time" is a motto that Nigel believes in wholeheartedly.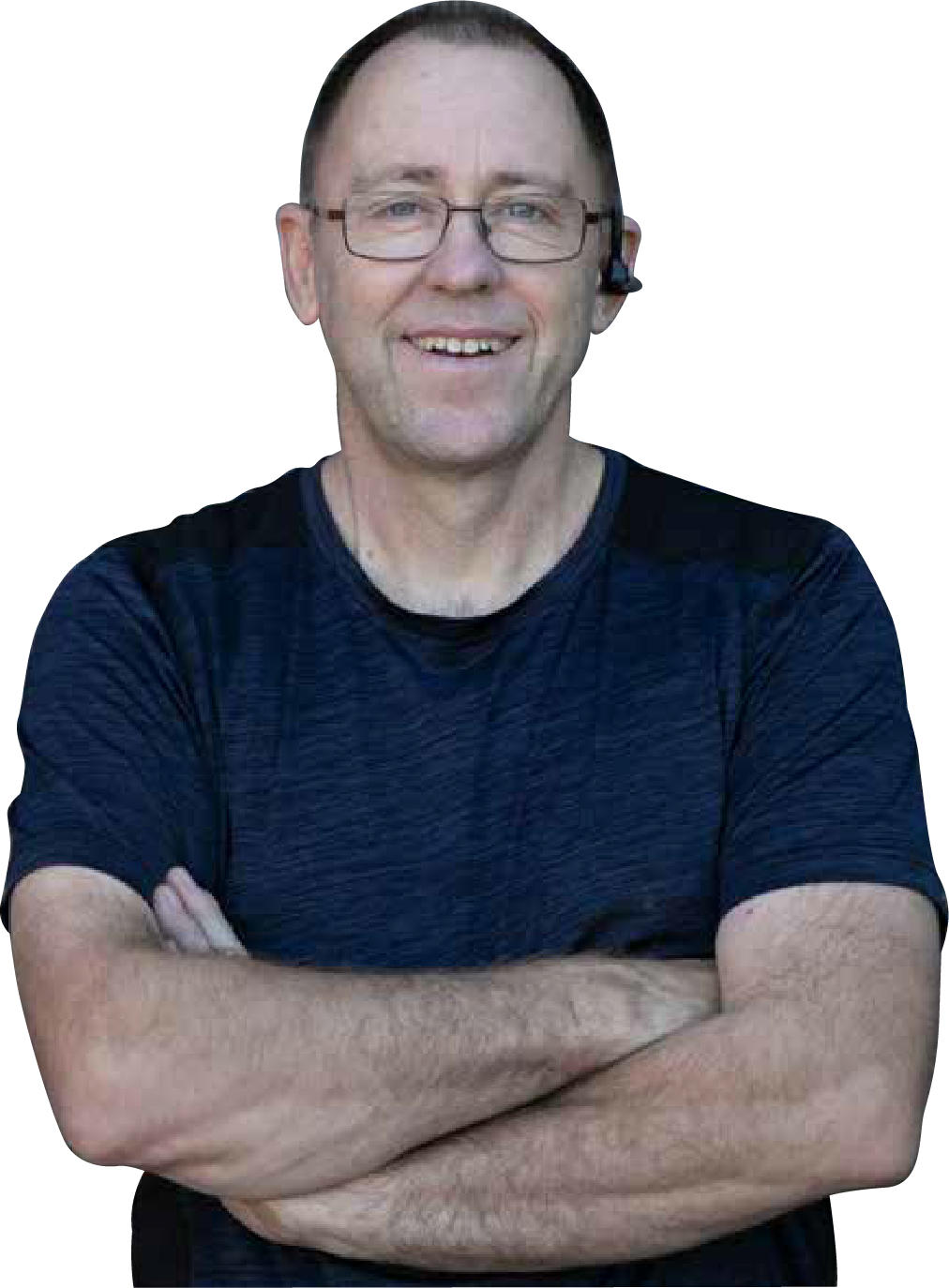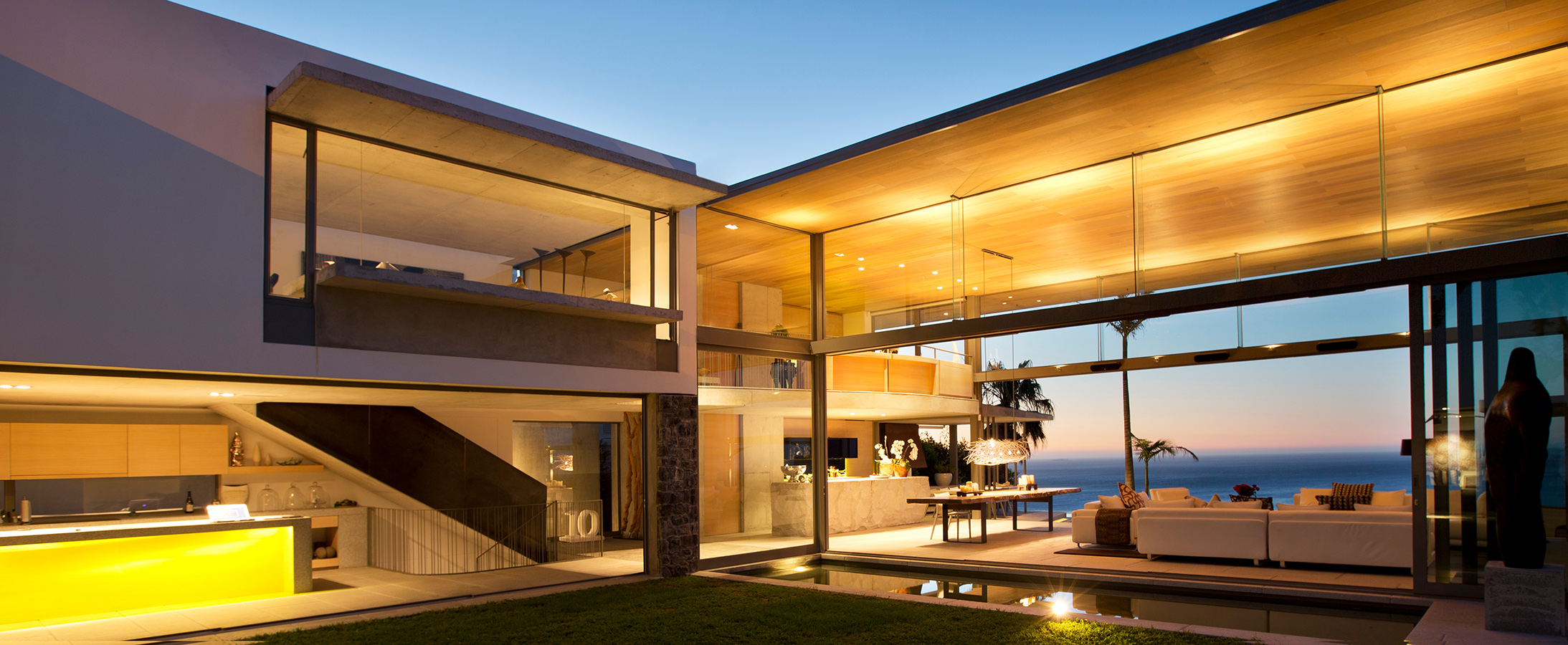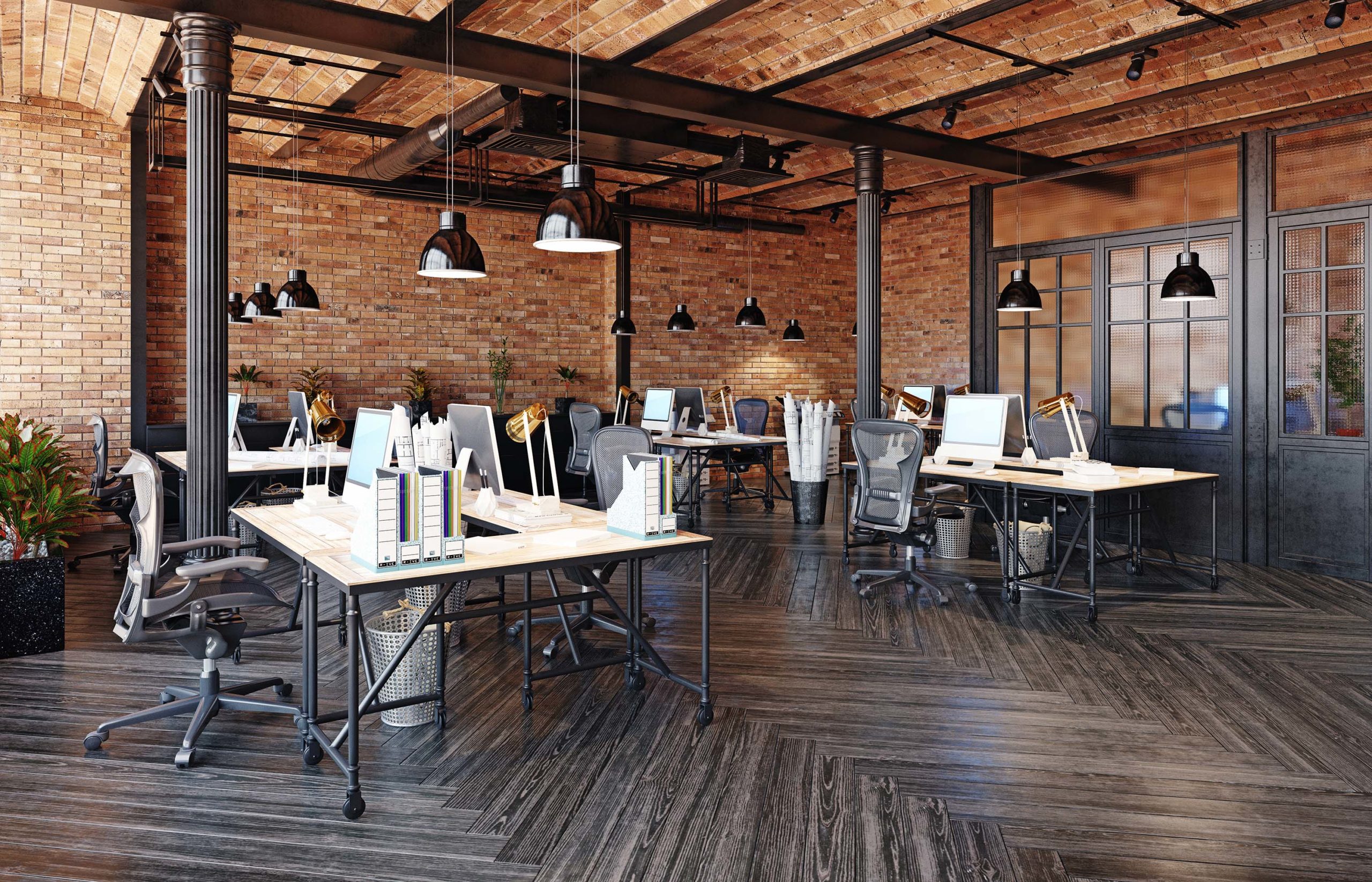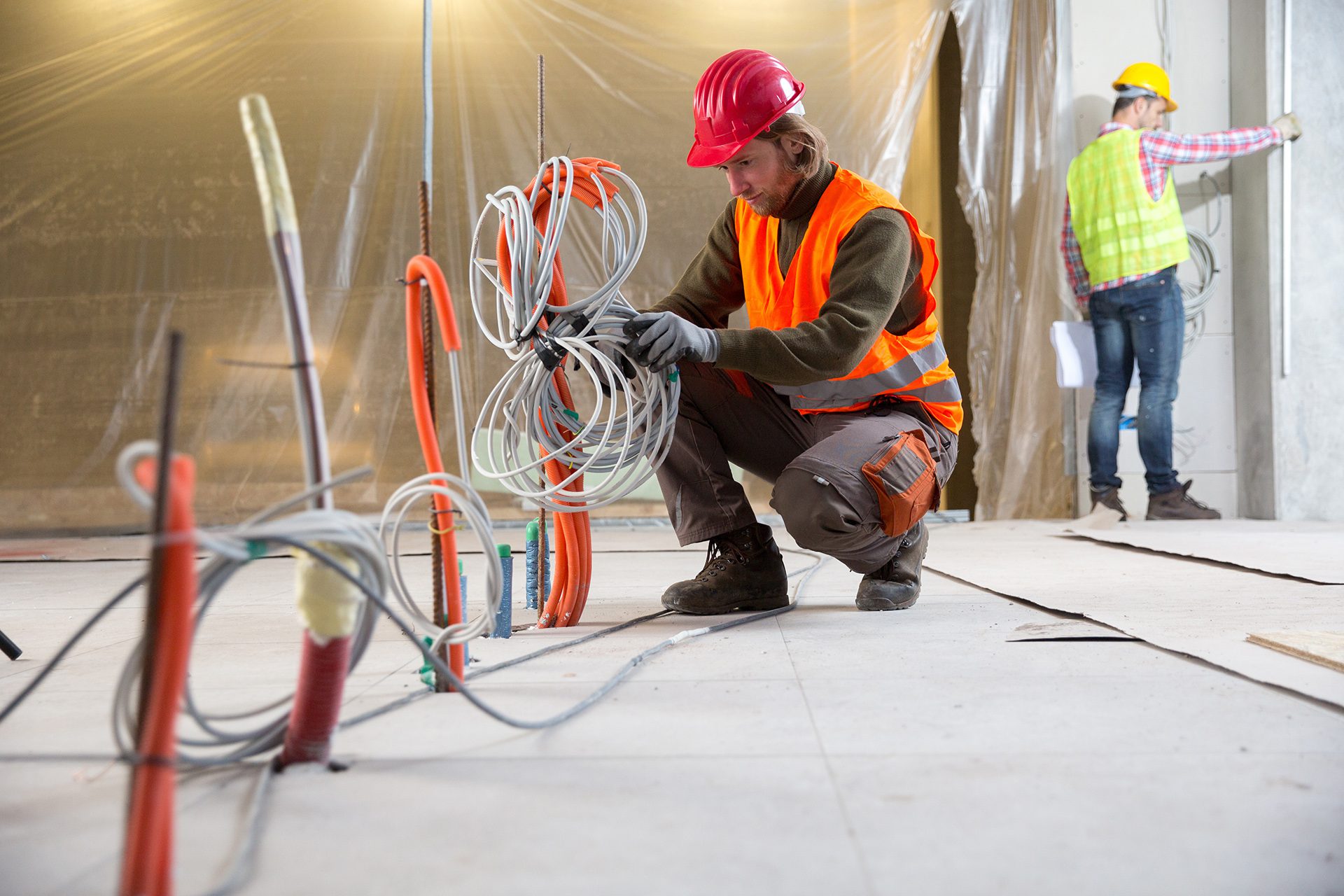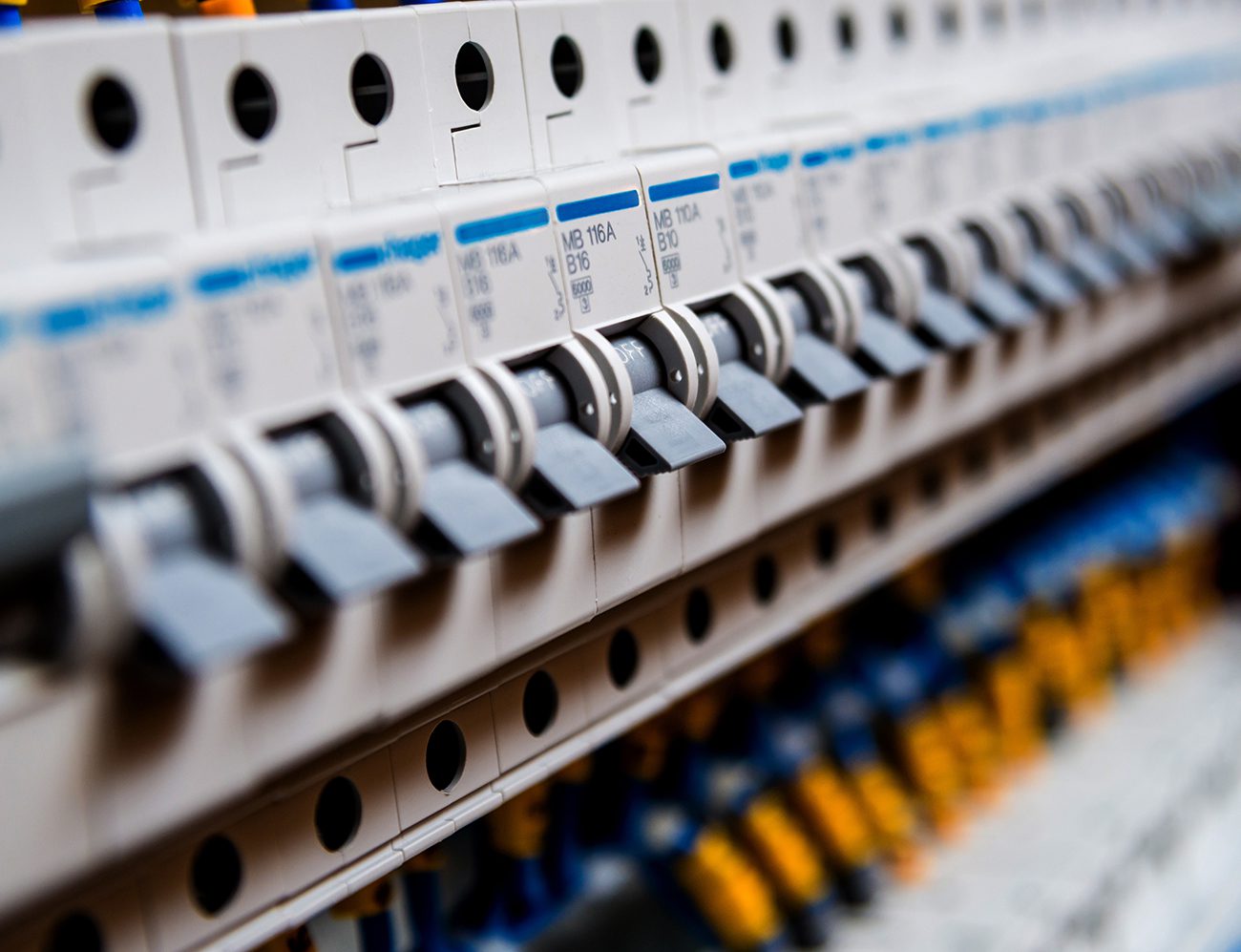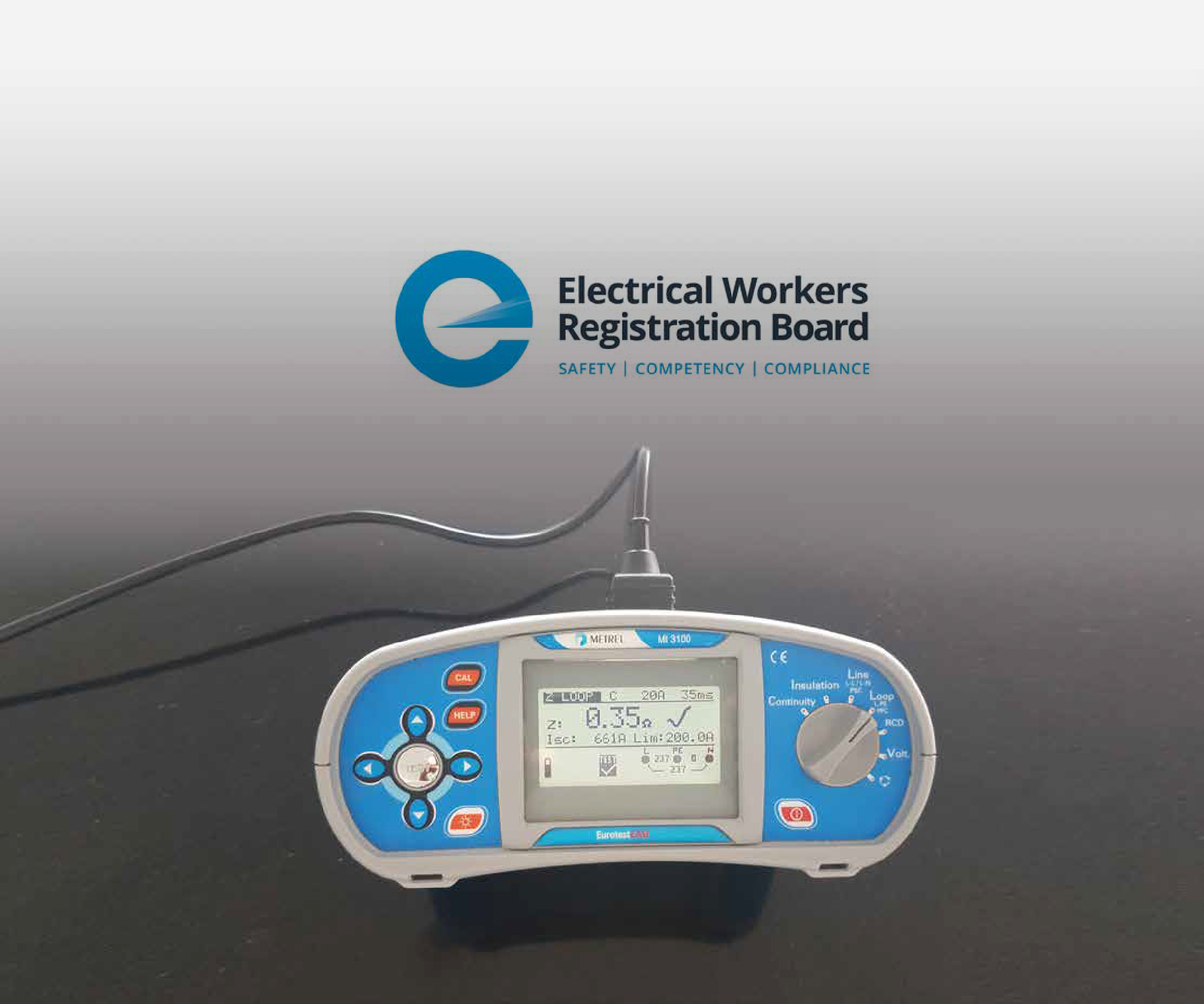 Switchboards
Switchboards age just like everything else and need to be maintained for optimal electrical safety. Safety is forefront when considering an install or an upgrade, but cosmetics and functionality do play a role in the decision-making process in an upgrade as well.
Testing and Certification
Testing and certification is the final step in making your home as safe as it can be. Not only is it mandatory under NZ law but it gives you, the customer, peace of mind so you can sleep at night. Knowing your new switchboard will protect you and your family when required is worth its weight in GOLD!
Here
at Auckland Switchboards we take things seriously.
We do it once and do it right the first time. Simple really!
Attention to detail with price conscious
electricians dedicated to doing the job right!
"Nigel re-wired my 1940's house, under budget, to code, extremely professional all round. He's a bloody hard worker, thorough, straight to the point. Nigel appears to dislike short cuts and dicky work as he found screeds of it in our old house and put it right. I would hire him again and recommend others to do so without hesitation. "
"In the 15 years I've lived in Auckland I have never found an electrician who is as genuine, knowledgeable and honest as Nigel. The issue in my place was something called a shared neutral with next door. Nigel came equipped with lots of high tech gear and was able to diagnose the issue within 15 minutes. After this he explained to me in Layman's terms what it is, the risks etc... I have dealt with many electricians over the years. I just wish I had found Nigel earlier. He is beyond amazing. "
"Nigel's work ethic is absolutely brilliant, very punctual, friendly with a good sense of humour. I was desperate to find someone as fast as I could but no one gets back to me. After my fourth call I find Nigel and bang on he was there to sort the problem fast as 🙂 I am glad that I meet you and happy to do more business with you in the future. Highly recommended to anyone. Nigel's work, just read his reviews then I am sure that you will call him. Thanks for the extra bulb, mate...lol"
"Nigel is the BEST electrician I've ever used. I've had all sorts of complex problems in the wiring of my home due to the fact it is in two flats - Nigel has fixed everything in a timely and efficient way. The most recent has been the installation of a new board to replace the old 1960s one in the upstairs flat. As usual the work has been done quickly and to the highest standard. I live on the North Shore but to my knowledge Nigel works all over Auckland. "
"Thank you Nigel for your services rendered in upgrading our 80 year old messy switchboard to a shiny, new organised one and also upgrading all 'out of date cables' to current standards. Excellent job carried out in the most professional, timely manner!  Highly recommended for electrical services!!"
"Nigel is a total professional. He is tidy, organised, efficient and a great communicator. He provided some great advice about the job needed in my heritage apartment building. He turned up on time and ensured the work was completed exactly as I wanted. Given the age of the building, we had to investigate a couple of things but nothing deterred him from delivering a fantastic result. I would definitely recommend him and will use his services again for sure. Outstanding work!"
"Exceptional service. Very quick communicator when I first reached out about the job. Set clear expectations when doing the quote, and delivered on those expectations. Very fast turnaround time, fantastic pricing. We have a very old house so expected some complications, but he was very patient and thought of practical solutions to get the job done. Friendly, genuine bloke as well. Wouldn't hesitate to deal with again!"
"I would definitely recommend Nigel and will use his services again. He's efficient, a great communicator, and priced competitively. Given my home's age, he was able to clearly discuss solutions to issues that came up, and adapt to them while focused on delivering the original desired outcomes and budget."
"Nigel came highly recommended. He moved and replaced the main switchboard.  Nigel knows his stuff, worked tirelessly, kept up an ongoing discussion with me about what I wanted, and the end result is high quality."